Restaurant
L'Aperovino serves you the best of both culinary worlds. While respecting the classics, we love putting our own creative twist on conventional fine dining. Come and taste traditional French cuisine and quality seasonal ingredients, spiced up with fresh Mediterranean, Asian and exotic flavors!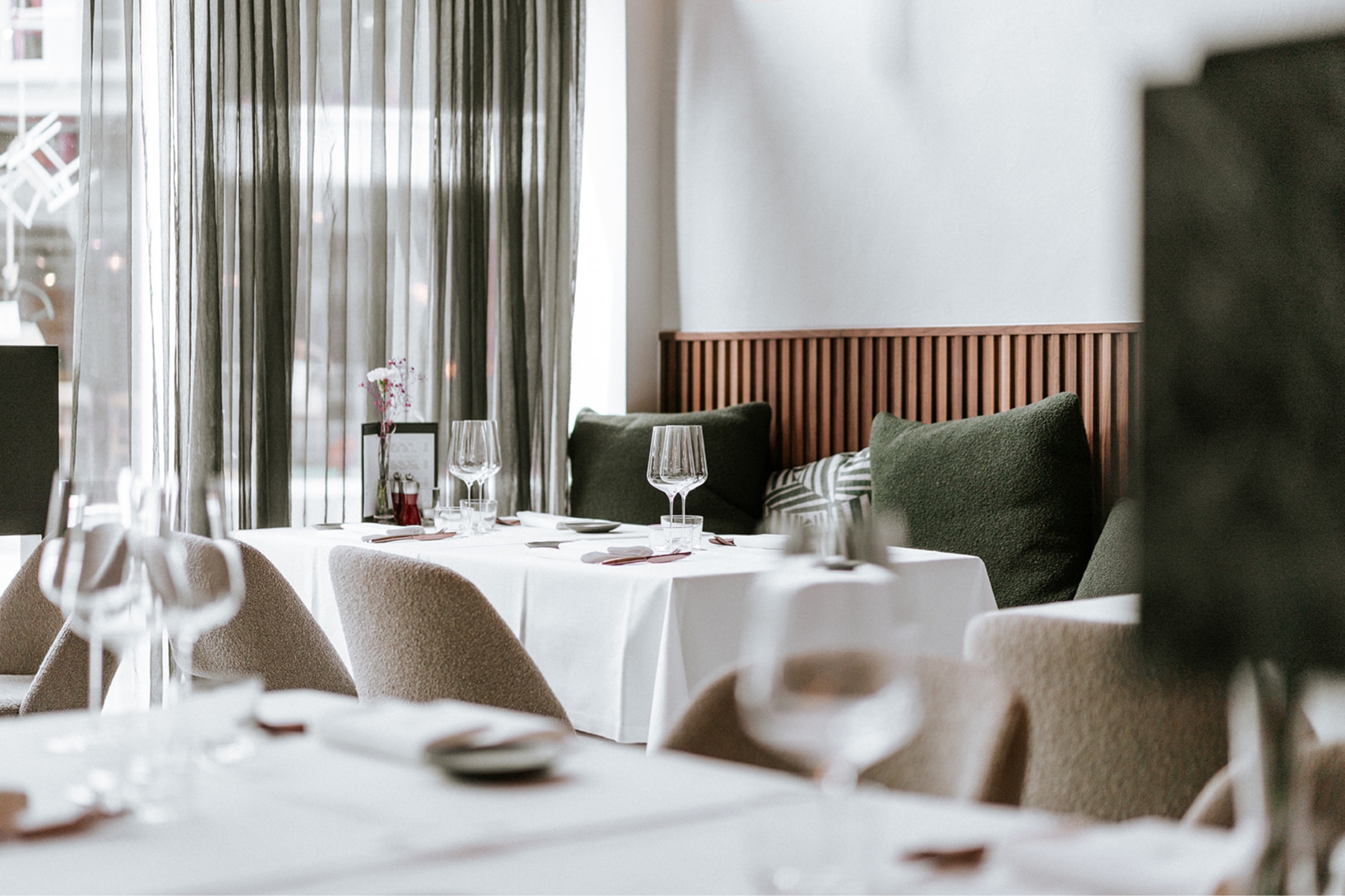 A la carte, menu
and lunch
Every six weeks we present a new menu, following the seasons. We serve you four starters, four mains and four desserts. Choose your favorites à la carte or enjoy them in one of our fixed menus: four, five and six courses of deliciousness, served to spoil your taste palate. Fan of Belgian classics? Savor nostalgia at its best with our rib-eye, sole, steak tartare or mystery dish.
Business or private lunch?
Enjoy the starter and main dish of the day.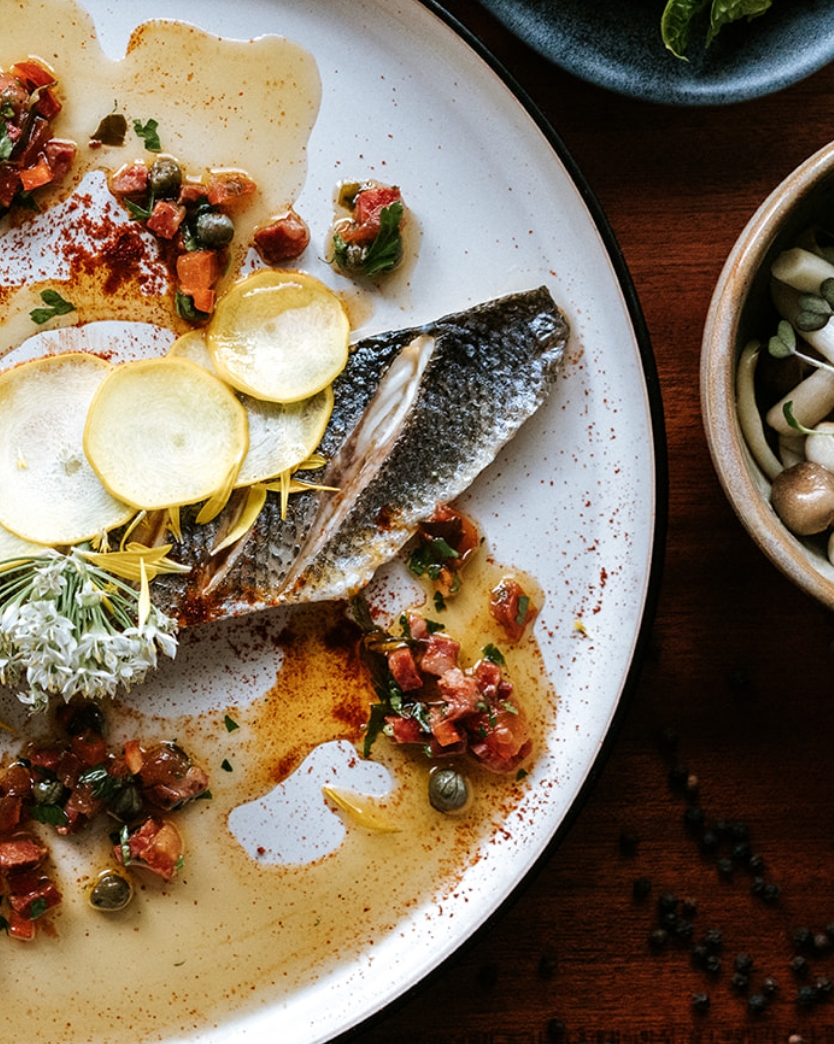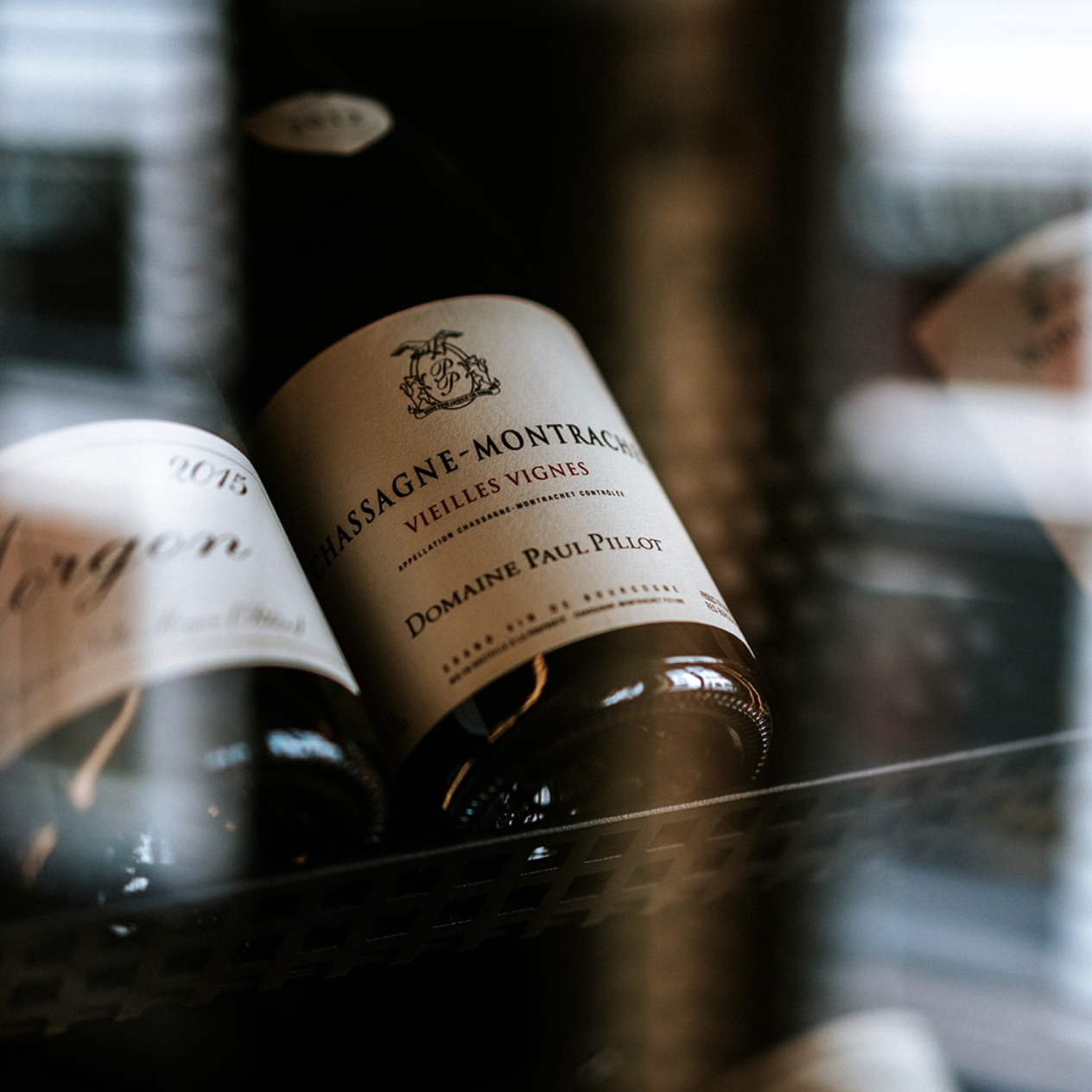 Wine pairing
Wine restaurant L'Aperovino is a a place where food and wine work in perfect balance. With six white and six red wines to select from, there is always a perfect wine to pair with your dish and your palate. Sommelier Julie knows her clients and surprises you with new finds that match your personal taste, but also blend perfectly with the food on your plate.
Want to discover more exciting wine? Visit our winebar upstairs, and get a taste of more than 100 references, most served by glass.
Winebar
Meet Victor Cornelis, head chef of our vibrant kitchen.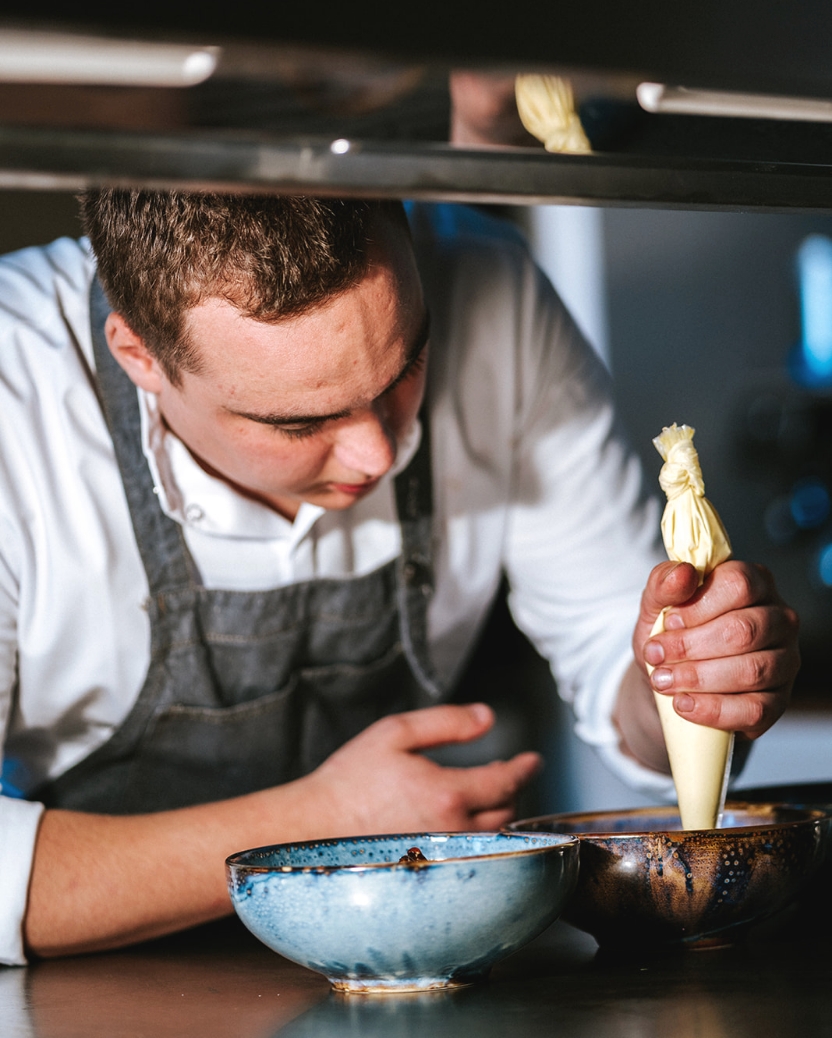 With his irresistible energy and passion for flavors he hits the spot just right. His experience from working in top restaurants such as Cuiness 33, Más Brasa, Souffleur 2.0 and Pur Sang is taken to the next level with inspiration from his favorite travel destinations. From Thai influences and Mediterranean purity to Flemish classics. Each dish is a culinary experience that takes you along on his journey to uncover the ideal palette of flavors.
Meet Julie, your hostess and sommelier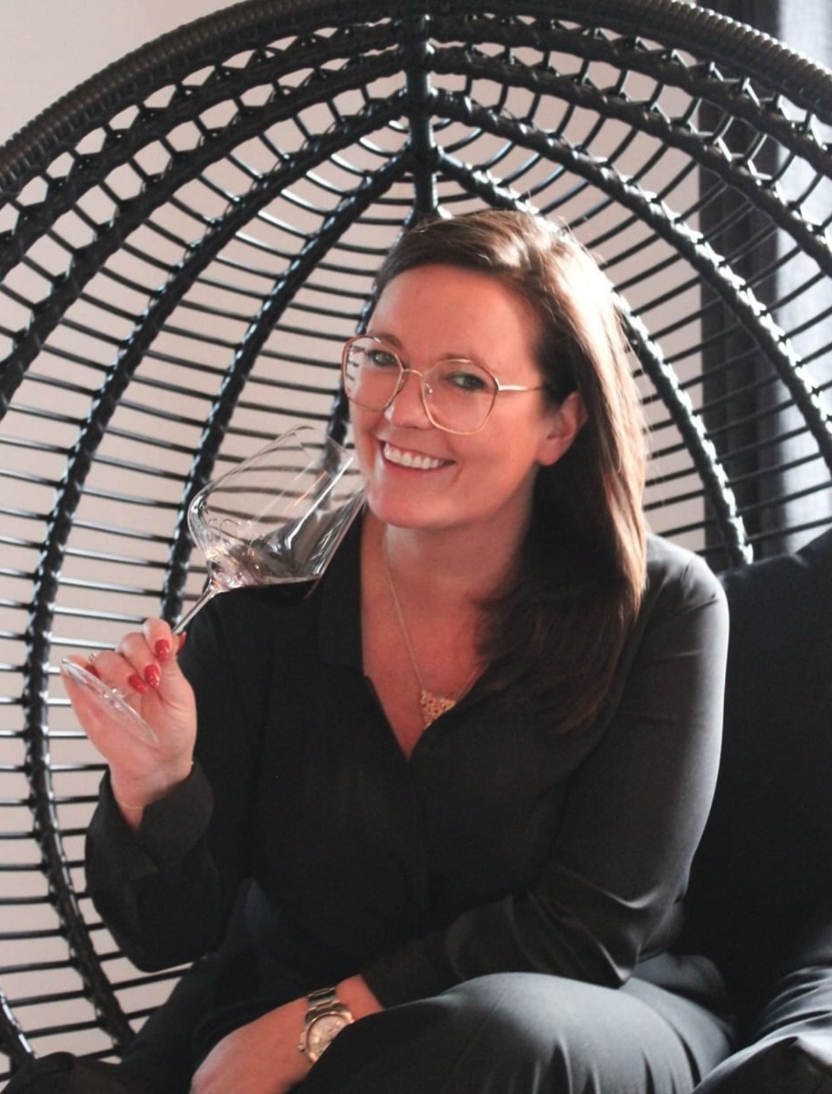 Julie De Mey welcomes you into her tasty world of fine wining and dining. In 2022 she moved the concept of L'Aperovino from Maldegem to Bruges. Ever since her schooling as a Sommelier at De Groene Poorte she lost her heart to the Venice of the North. So founding her bar in Bruges felt like coming home. Today L'Aperovino is a two-stories adventure, with a warm winebar upstairs and a fresh restaurant downstairs. Come in and enjoy the two sides of Julie's world.
Heavenly wine and divine food,
the body and soul of fine living.